Alongside the scientific content, we will have a professional exhibition for companies to present their latest innovative developments and unique services.
Supporting the conference with a sponsorship package and exhibiting at the exhibition, will give you the opportunity not only to expose your company and cutting edge developments to all participants of the conference, but will assist you networking and getting business leads, to promote your services and finalize your next business transaction.
We trust you will share our excitement about the exceptional scientific content, exhibition and venue.
We cordially invite you to this unique conference and look forward to greeting you in Jerusalem.
Industry Participation
Commercial exhibition as well as sponsorship opportunities form an integral part of the SSIEM Annual Symposium 2023.
Please contact Mr Ralph Kerschbaumer (SSIEM Corporate Liaison Officer) if you wish to receive the prospectus for the conference.
Ralph Kerschbaumer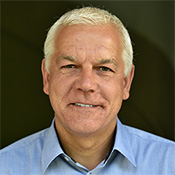 Corporate Liaison Officer
Society for the Study of Inborn Errors of Metabolism (SSIEM)
Tel: +43 512 890438
E-mail: ker@studio12.co.at
Message for Italian pharma companies (for AIFA application)
In Italy each pharmaceutical company which sponsors a meeting or a congress on topics in anyway related to the use of their own pharmaceutical products, must be submit to the competent Unit of the Italian Medicines Agency (AIFA) an application to obtain a specific authorization. This is in respect of an Italian Government Decree (Decreto Legislativo 219/06 art. 124).
The request of authorisation must be submitted within 60 day before the starting date of the event.
In compliance with the given instructions please contact for the AIFA application documents:

TWT SRL
Gianni Frontani  & Anna Lupidi
Via Arrigo Davila n.130
00179 Roma, Italy
Phone +39 06 442 493 21
Fax +39 06 99331533
E-Mail: g.frontani@twt-team.it   – alupidi@twt-team.it